"Most men lead lives of quiet desperation and go to the grave with the song still in them."
Henry David Thoreau
MUSICAL BLOODLUST
Sick of always fighting and protecting useless villagers, Brad has grown tired of life as a Barbarian. Armed with a totally sweet, makeshift axe-lute Brad sets out to do what he always wanted to: shred lute and collect loot.
BARDBARIAN IN THE PRESS
YOU GET THE GIST
TIGHT GAMEPLAY
Use precision controls to slay enemies and dodge their incoming attacks. Use you magical notes to summon townsfolk to follow you into battle!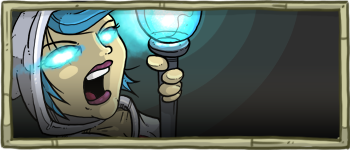 BEAUTIFUL VISUALS
Hand drawn, uniquely stylized artwork with crisp, high quality retina-optimized graphics. All animated at a buttery 60fps.
BUILD YOUR OWN PARTY
Defend your town and loot gold from your fallen enemies. Unlock new units and upgrades to make those monsters pay like never before.
BOSS BATTLES
Epic boss battles including Ogres, Fire Golems and Dinosaurs. Oh my.
DEV BLOG
PRESS KIT
We've prepared a press kit for any journalists who are interested in covering the game:
SCREEN SHOTS